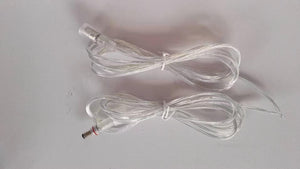 2-metre clear cable with connector to connect to Indoor Power Supply.
Only for use with 12v Silicone Neon Flex. Come with a connector on one end which connects directly to an indoor power supply (we also supply these). 
This connects maximises the amount of non visible cable available to give you Neon sign the most professional finish, especially where the power leads are going to be visible.